Microwave Ovens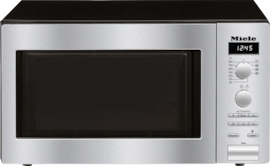 M 6012 Benchtop microwave oven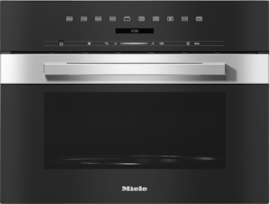 M 7244 TC PureLine CleanSteel Built-in Microwave oven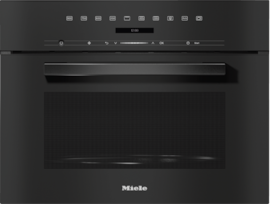 M 7244 TC VitroLine Obsidian Black Built-in Microwave oven
MICROWAVE OVENS

Kitchen appliances made for living
Your kitchen is the heart of your home. As the place for preparing and sharing meals, entertaining in or retreating to, selecting the right kitchen appliances is central to maintaining a healthy and happy home life. Discover kitchen solutions that make life easier and more enjoyable in a surprisingly stunning range of ways.

Why choose Miele microwave ovens
Perfect for defrosting and cooking, Miele microwave ovens automatic programmes make cooking seamless. Microwave ovens help you achieve gourmet results in next to no time, enhancing your foods rich, natural flavours.

Read more

Freestanding Microwave Ovens – Perfect for defrosting and cooking, freestanding benchtop microwave ovens will seamlessly fit into any kitchen space with a CleanSteel finish. Miele's microwave ovens innovative design is non-intrusive to your home. Including automatic programmes and memory function, you'll experience outstanding performance results every time.

Built-in Microwave Ovens – A design that perfectly complements your kitchen space, Miele's built-in microwave ovens full touch display will innovate your cooking experience. Including automatic programmes and clear text display, create extraordinary kitchen experiences today with Miele microwave ovens.

Enjoy more of what you love
Whatever your needs demand and whatever styles suit your profile, shop Miele for beautifully functional kitchen appliances. Take advantage of additional savings of 10% for 5 appliances, 7.5% for 4 appliances and 5% for 3 appliances today (terms and conditions apply). It's the perfect time for that
steam oven
, 
gourmet drawer
or
dishwasher
.
Become a Miele for Life member
As a Miele owner, consider joining our free benefits programme to access exclusive offers, VIP events and opportunities to win amazing prizes.
Learn more
about our Miele for Life members' benefits.