Miele Subscription Products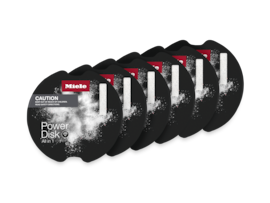 PowerDisk 6 months supply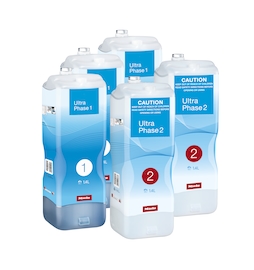 Ultraphase 6 months supply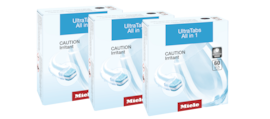 UltraTabs All in 1 - 180 Pack
Subscription Terms & ConditionsMIELE NEW ZEALAND PTY LTD (Miele)TERMS AND CONDITIONS OF SUBSCRIPTIONEFFECTIVE FROM AUG 2023
1. ONLINE SUBSCRIPTION PLAN (PLAN)
1.1. The Customer subscribes to the Plan and in so doing agrees upon and accepts these General Terms & Conditions
1.2. These General Terms & Conditions prevail over the Plan to the extent of any inconsistency.
1.3. The Customer may change/manage the plan at any time using the My Account>Subscription online only portal.
1.4. Miele reserves the right to change these terms & conditions at any time including, without limitation, by increasing prices, changing the offering or any other aspect of the subscription model. Prior notice of any changes will be provided and should you not agree with such changes, you may cancel this subscription at any time in line with clause 7.
2. ACCESS
2.1 The Customer shall access the services via the Miele online shop. shop.miele.com.au
2.2 The Customer will have a registered online shop account, and shall use the "Sign in or Create Account" login tool on the Miele online shop.
2.3 The Customer shall configure the services to its requirements using the features and functionality via the Miele Online shop Shopping Cart and subscriptions are accessible through the My Account>Subscription section on the Miele online shop. Miele LiveChat may assist the Customer if required, but is not responsible for configuration of the services for the Customer.
3. USE
3.1 The Customer shall use, the services and the Miele online shop only for the authorised use.
3.2 The Customer acknowledges and accepts the Privacy Policy.
3.3 The Customer shall comply with Miele's terms of use of the online shop.
View full terms & conditions HERE