HydroCleaner 4 x 125ml
HydroCleaner, set of 4 bottles. cleaning agent for HydroClean self-cleaning function for Combi steam Pro ovens.
Description
Products includes: 4 x 125ml
Automatic and effective cleaning of the oven compartment
Thorough removal of burnt-on food residues
Product life: approx. 1 year
Food-safe and gentle on materials
Biodegradable and free from microplastics
Optimum care for many years of reliability
Benefits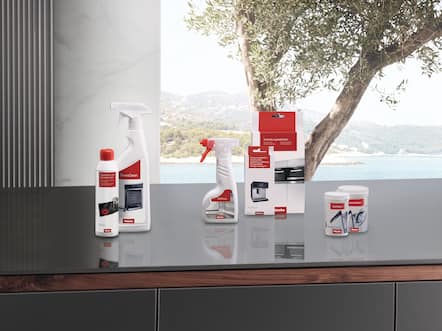 Miele Cleaning Products
Perfect results every time
The formula especially developed for Miele appliances stands for reliable, perfect results.
You may also like
Featured