DGClean
for perfect cleaning results with combination steam ovens.


Ultra-powerful grease cutting capacity without odour build-up
Effortless cleaning thanks to good adhesion
Perfect adhesion even on vertical surfaces
Food safe
Optimum care for many years of reliability
See Full Description
Description
Cleaning product compatible with all Miele DGC steam combination ovens.
The powerful formula provides effective and convenient cleaning of the combination steam oven surface, such as splashes that occur when roasting chicken.
The small bottle is convenient to use and facilitates access to the corners of the oven interior.
A special spray nozzle ensures that the contents of the bottle foam well on contact with surfaces and the foam clings securely to vertical surfaces.
Please note that the new cleaner does not dispense with the need to wipe the oven interior clean between operations (in particular after roasting).
2 out of 3 (66%) reviewers recommend this product
Accessories
HBF 27-1 Round Baking Tray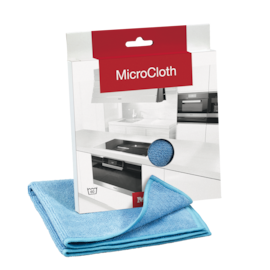 All purpose microfibre cloth - 1 pack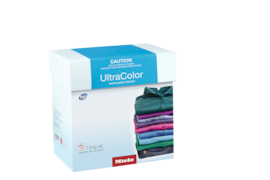 UltraColor Powder 1.8KG
Featured