Auto Descaling Cartridge
Descaling cartridge for automatic descaling of Miele coffee machines.



Thorough removal of deposits and limescale
Highly effective cleaning with gentle descaling
No manual effort required
No chemical residues after descaling
The cartridge lasts approx. 1 year
See Full Description
Description
Product overview

The cartridge provides effective protection against a build-up of limescale for approximately 1 year without the need for manual descaling.
Benefits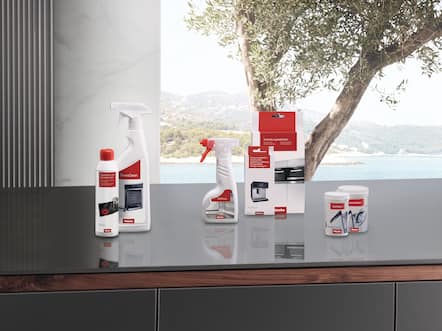 Miele Cleaning Products
Perfect results every time
The formula especially developed for Miele appliances stands for reliable, perfect results.
1 out of 1 (100%) reviewers recommend this product