HUB 5000-M Gourmet casserole dish
for frying, braising and gratinating.
Description
Max. cap. approx 5 kg–ext. dimensions: WxDxH 44.8 x 26.8 x 8.6 cm
Made from die-cast aluminium, hand-cast
Easy to clean thanks to a high-quality non-stick finish
For ovens and cooktops, except induction and gas cooktops
Including cookbook, excl. HBD 60-22 lid
Benefits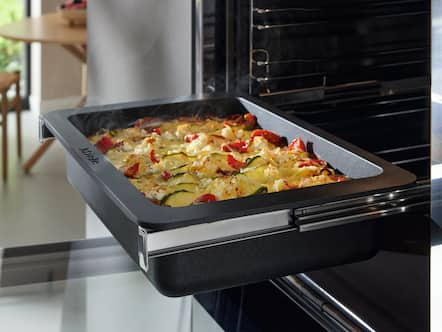 Non-stick coating
No sticking
Genuine Miele Gourmet oven dishes are finished with a high-quality non-stick coating from ILAG.
You may also like
Featured